Everyone knows that we need more quality comedy shows here in the DC area, but few of us are actually doing anything about it. Well the announcement came this week that one such comedian has stepped into the role of producer and is about to give comedians more stage time and fans of comedy more to laugh about with his new monthly show, "The Awesome Room.". We spotlight this fine gentleman in our first "Comedian of the Week." (I'm sorry if you think this title implies that there will be a new comedian of the week each week, but there's no way we could keep up that kind of grueling schedule)
We recently met with Jake Young over a shared pancake topped with delicious Ethiopian food to discuss why anyone would be so amazing as to start their own show. Little did we know that Jake only grants formal interviews to "traditional media," so we were left with this decidedly non-traditional interview.
(Jake's new show premieres on January 31st at 9pm at McGinty's Public House in Downtown Silver Spring. More info at theawesomeroom.com)

-Why did you decide to produce your own show?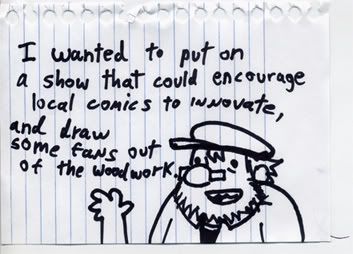 (Marvel at the rest of the interview from this DC Comic after the jump)



-Why a booked showcase rather than an open mic?






-What about the venue appealed to you?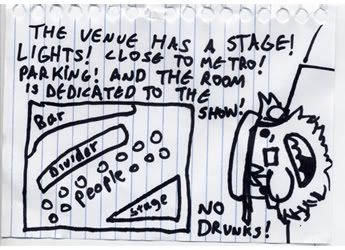 -What do you hope to accomplish with your new show?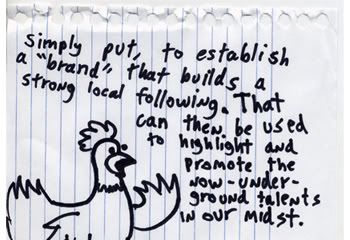 -Do you forsee any personal benefits to having your own show?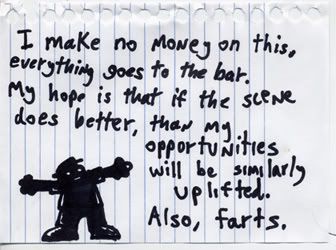 -I'm sure you are about to be inundated with booking requests from local comics. How do you go about booking the show?